Diamond​ Jewelry
Do you need to have cash? You are interested in getting the most money you can for your gold jewelry, diamonds, and other gems. There's a basic measure used in the process, commonly known as the 4 C's when appraising the value of diamonds:
Carat: How much does your diamond weigh?
Color: Does your diamond have a color?
Clarity: Can we see any flaws in your diamond?
Cut: How well does your diamond reflect light?
 If you have doubts, use the web quote button and send pictures for our experts to assist.
Do your homework and know what your fine jewelry items are worth. If you have certificates and other paperwork identifying the authenticity of your valuable jewelry bring it with you when you come to the shop. It will help with getting the best offer. Gold Prices are subject to change based on the live market price. We adjust our offers and keep up to date on the trends. 
Jewelry can be a great way to get a loan or sell for the most cash. When looking at your jewelry, keep an eye out for some of the following gold and silver stamps. The gold and silver market is competitive, and because Express Pawn is the leading gold and silver buyer in San Diego we are able to loan the most for pawn on your gold and jewelry jewelry, diamond gold jewelry, and other gold-silver items with gems.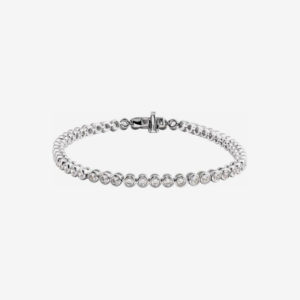 Beauty In The Eye Of the Beholder
When selecting a diamond, or a piece of diamond jewelry for a loved one, beauty is a personal thing.  Diamonds connect with buyers because of their sparkle, and color. When selling or pawning a diamond or a piece of jewelry with a diamond, the knowledgable pawnbrokers will appraise your item based on the 4cs, keeping in mind the type of gold/silver that the diamond is set in. 
We have a huge inventory to sell at the best prices on the market. Come and visit us, and get the best prices on the following items.
Gold / Silver / Platinum Jewelry
Come visit any of our nine locations in San Diego or browse our online catalog.